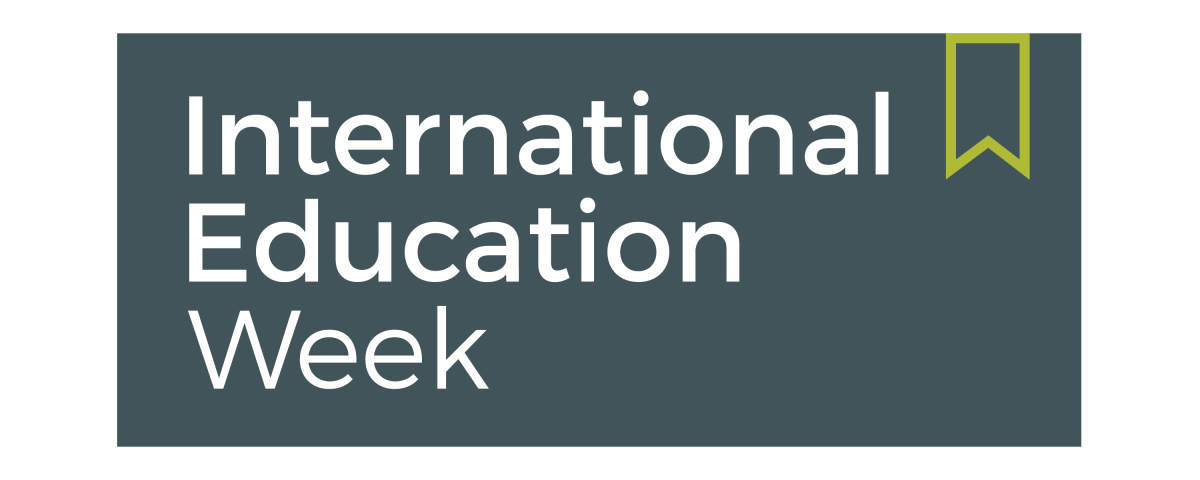 "International Education Week is an opportunity to celebrate the benefits of international education and exchange worldwide. This joint initiative of the U.S. Department of State and the U.S. Department of Education is part of our efforts to promote programs that prepare Americans for a global environment and attract future leaders from abroad to study, learn, and exchange experiences."
iew.state.gov

International Education Week (IEW) is typically held during the third week in November. Rice University has participated for many years in IEW as a way to celebrate our international students and scholars who come from all around the globe, and many other globalization initiatives across the university, helping to make Rice an internationally diverse and culturally rich campus. As Rice's IEW celebrations continue to evolve and cross-campus participation continues to increase, OISS strongly encourages departments across campus to find ways to commemorate internationalization efforts in their areas.

Please check back often for changes and updates to our IEW activities taking place in November and click below to see events from previous IEW's!

This year's IEW will take place November 15-19, 2021, but we are starting our events already during the previous week! Please see below for a full schedule, and make sure to check back often as events will continue to be added.
Throughout International Education Week
Plant a Tree!

International Recipes

International Recommended Reading

OISS Photo Competition
Thursday, November 11, 2021
"My World" (virtual) Tour: Lebanon & Philippines, Asia "End-to-End" – 12:15pm

During the pandemic, many members of the Rice international community kindly allowed us to join them on a virtual tour of their home countries, cities, or other favorite places. We heard amazing stories and saw so much of the beauty of our world through these presentations and perspectives. Now, in celebration of IEW, we're excited to bring back "My World" tours!

Join us on Thursday, 12:15 - 12:45pm, for a "My World" tour of Lebanon & the Philippines with Huckie Del Mundo (MBE in Applied Bioengineering) and Manwal Harb (PhD in Bioengineering).

Join Zoom Meeting https://riceuniversity.zoom.us/j/98465379489?pwd=MUUyZkZZZ0RFbVhycHBJQnZ1ZlRoUT09
Meeting ID: 984 6537 9489 | Passcode: 267058
Friday, November 12, 2021
Fulbright Event – 4:00pm

Stay tuned for more information about an event that celebrates IEW and the 75th anniversary of Fulbright!
Saturday, November 13, 2021
International Student & Scholar Recognition at Rice Football

Rice Athletics celebrates International Education Week by recognizing the international community at the Rice Owls football game against Western Kentucky. Stay tuned for more information about the details, how to get tickets, etc.
Monday, November 15, 2021
Presidents' Lunch (by invitation only)

This lunch is held every year by OISS to celebrate the student leaders that we have across campus in international clubs. This is a great opportunity for us to give thanks for all the hard work that the club presidents do over the year while celebrating the diversity that we have on this campus.
Tuesday, November 16, 2021
Discussion with Dr. Mary Prendergast – 12:00pm

The Office of International Students and Scholars, MultiCultural Center, and African Interest Group are co-hosting a discussion with Dr. Mary Prendergast. Dr. Prendergast, Associate Professor in Anthropology, will discuss her research areas about how human and animal worlds are intertwined. More information will be posted soon!

International Experiences and Career Trajectories – 5:30pm

Are you interested in studying or working abroad? Come to this panel to hear from current Rice students, alumni, and professionals as they share the value of their international experiences and tips on how to build your future international endeavors.

This event is hosted by the Center for Civic Leadership, and will take place on Tuesday, November 16th, 5:30 - 6:30 p.m. Join the Zoom meeting at https://riceuniversity.zoom.us/j/94360919881?pwd=U3dEN2tQOHpNUmZPZTQrdEtvODBJZz09.
Wednesday, November 17, 2021
Learning How to Pronounce Chinese Names – 4:00pm

Rice Chinese Students & Scholars Association (RCSSA) and OISS invite you to join us for a quick overview on how to correctly pronounce Chinese names. This event is geared towards administrative staff and faculty, but is open to anyone wanting to learn. Sign-up instructions coming soon!
Thursday, November 18, 2021
Thanksgiving Lunch – 11:45am

Come celebrate a uniquely American holiday by joining the OISS staff for a traditional seated Thanksgiving meal! More information coming soon!

ARRUF Presentation on International Students – 2:00pm

Dr. Adria Baker will give a presentation to the Association of Retired Rice University Faculty (ARRUF) on international students at Rice. More information TBA.
Friday, November 19, 2021
International Research with the Wagoner Scholarship – 1:00pm

The Wagoner Scholarship provides students and alumni with the opportunity to conduct research abroad for a minimum of eight weeks and up to one year. At this information session, you'll learn more about the application process and hear from a Wagoner alumnus.

This event is hosted by the Center for Civic Leadership, and will take place on Friday, November 19th, 1:00 - 1:30 p.m. Join the Zoom meeting at https://riceuniversity.zoom.us/j/94817593547?pwd=MWIwVndZSldId1IyWmYzSmRtcU02dz09.
Saturday, November 20, 2021
Mini World Cup Soccer Tournament – 12:00pm

OISS is so happy to bring back our most beloved IEW event, the Mini World Cup!! Get excited and play for your team!!

The tournament will take place on Saturday, November 20, 12:00 - 4:00 p.m. at the Rec Center Field #3 (next to the Shepherd School of Music). This event is co-sponsored by the Barbara and David Gibbs Recreation and Wellness Center.

All members of the Rice community can sign up online at https://signup.rice.edu/iewsoccer to play for one of our four teams: Africa, Americas, Asia and Europe. You don't have to play for the continent you are from. The sign-up fee of $5.13 for your team t-shirt can be paid online by credit or debit card. Sign-ups are due Tuesday, November 2nd.

You will be contacted by your team captain with information/confirmation about your team, and the captains will organize the teams and matches. Teams are co-ed, and each team has to have at least one woman playing. Each match will last 35 minutes (15 min. 1st half + 5 min break + 15 min. 2nd half).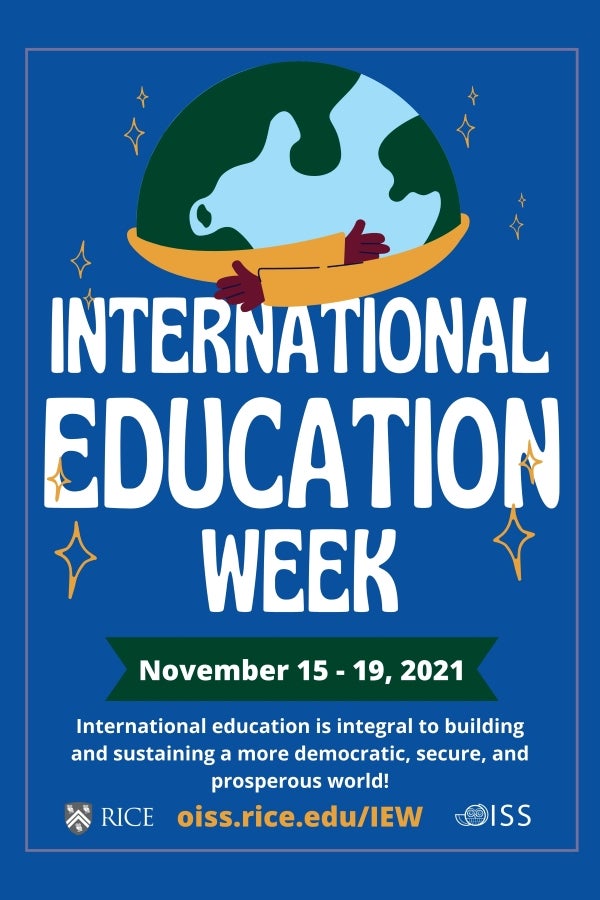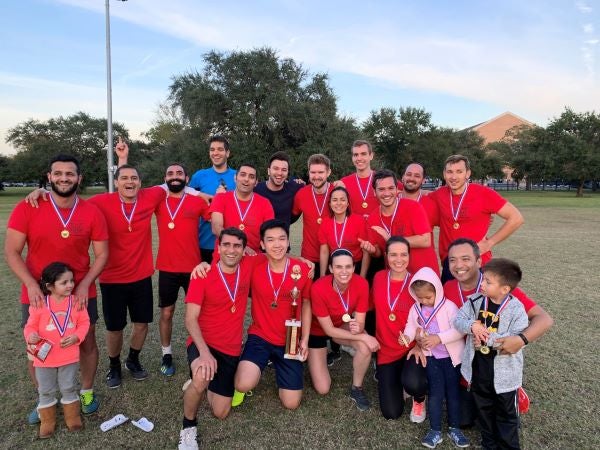 Special thanks to all the IEW pacticipants:
Liz Brigman in IT for printing the IEW poster
African Interest Group
Association of Retired Rice University Faculty (ARRUF)
Barbara and David Gibbs Recreation and Wellness Center
Brasil@Rice Office
Center for Civil Leadership (CCL)
Graduate and Postdoctoral Studies (GPS)
MultiCultural Center
Office of the President
Rice Athletics
Rice Chinese Students & Scholars Association (RCSSA)
Students Huckie Del Mundo and Manwal Harb for giving a "My World" tour
International Education Week from Previous Years (click on the year for the calendar of events):
Click here for IEW posters from past years.

Please also see https://oiss.rice.edu/essay-competition for the winning essays of the IEW 2019 Essay Competition.