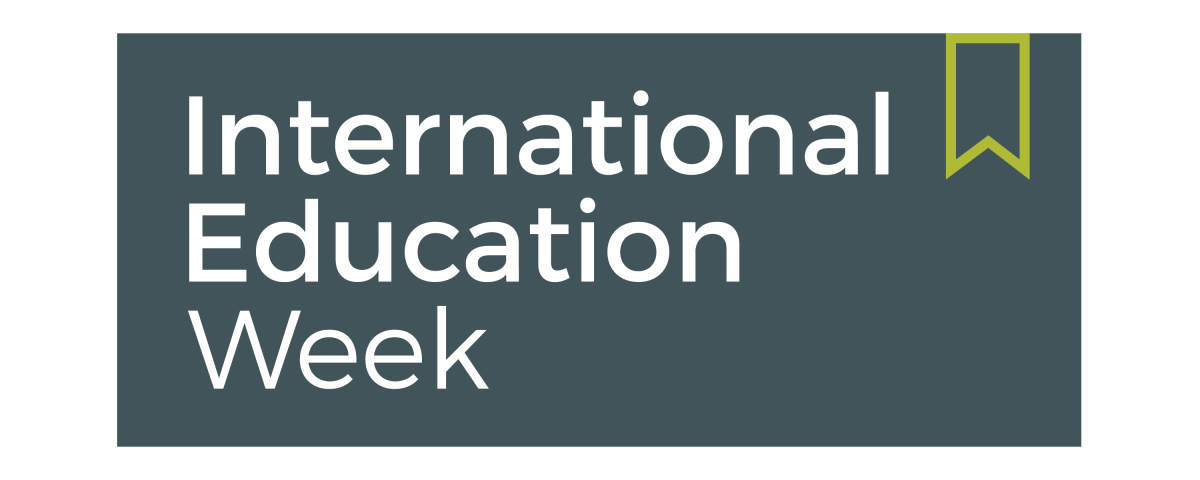 "International Education Week is an opportunity to celebrate the benefits of international education and exchange worldwide. This joint initiative of the U.S. Department of State and the U.S. Department of Education is part of our efforts to promote programs that prepare Americans for a global environment and attract future leaders from abroad to study, learn, and exchange experiences."
iew.state.gov

International Education Week (IEW) is typically held during the third week in November. Rice University has participated for many years in IEW as a way to celebrate our international students and scholars who come from all around the globe, and many other globalization initiatives across the university, helping to make Rice an internationally diverse and culturally rich campus. As Rice's IEW celebrations continue to evolve and cross-campus participation continues to increase, OISS strongly encourages departments across campus to find ways to commemorate internationalization efforts in their areas.

Please check back often for changes and updates to our IEW activities taking place in November and click below to see events from previous IEW's!

This year's IEW will be held from November 16-20, 2020, but we are starting our events already during the previous week! Please see below for a full schedule, and make sure to check back often as events will continue to be added. Please also check out https://oiss.rice.edu/myworld for information on a special IEW edition of "My World" (virtual) Tours.
Throughout International Education Week
Monday, November 9, 2020
Wednesday, November 11, 2020
Thursday, November 12, 2020
Friday, November 13, 2020
Monday, November 16, 2020
Tuesday, November 17, 2020
Wednesday, November 18, 2020
Thursday, November 19, 2020
Friday, November 20, 2020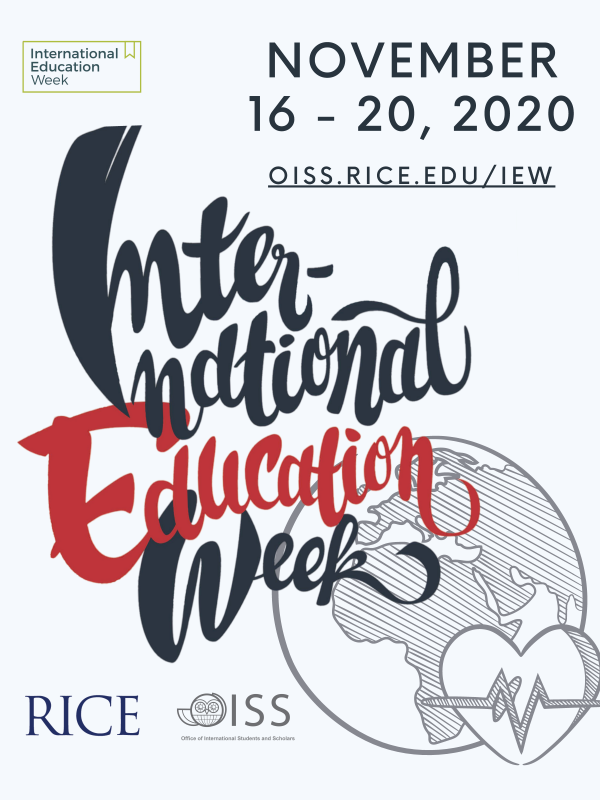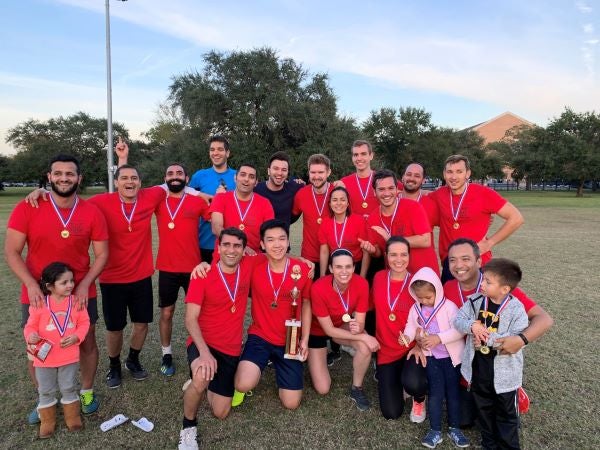 Special thanks to all the IEW pacticipants:
Liz Brigman in IT for printing the IEW poster
Baker Institute for Public Policy
Brasil@Rice Office
Center for Career Development (CCD)
Center for Languages & Intercultural Communication (CLIC)
Chao Center for Asian Studies (CCAS)
Graduate and Postdoctoral Studies (GPS)
Office of the President
Puentes Consortium, Mexico Center
Rice Athletics
Study Abroad Office
Wellbeing and Counseling Center
International Education Week from Previous Years (click on the year for the calendar of events):
Click here for IEW posters from past years.

Please also see https://oiss.rice.edu/essay-competition for the winning essays of the IEW 2019 Essay Competition.