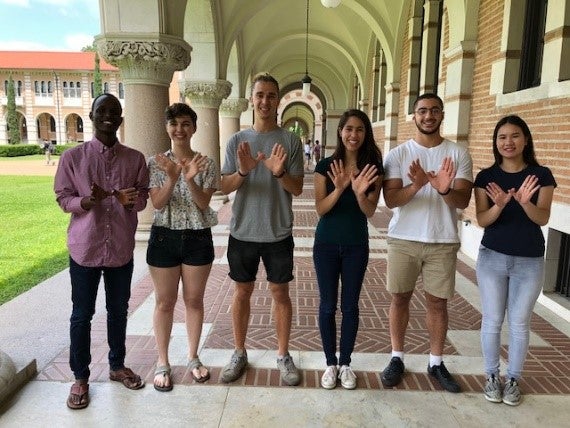 Rice University offers international undergraduate students an incredible range of experiences for personal enrichment, professional development, and community building. This page is part of our commitment at OISS to promote and support the good work of the international undergraduate student population. Here you'll find information regarding cultural clubs, OISS events, and alumni news.
Current Students
Undergrad activities include:
UNIV 180 (Intro to Rice – Internationals). The class is geared for new undergraduate international students as an introduction to Rice and life in the U.S. Taught in the Fall semester only.
Study Breaks. One each semester.
Lunch, Learning and Leading. Luncheon series offered 1-3 times a semester to meet with proven leaders on campus and in the Houston Community.
Semesterly Workshops and Panels
I-PREP Advisor Team. Be a student leader with I-PREP.
Undergraduate Alumni
We want to stay in touch! Please see our first-ever undergraduate alumni newsletter. If you have any questions, you are welcome to contact Jenny Brydon, Sr. Manager, International Advising and Programs at jbrydon@rice.edu.