(updated as of 11/18/2020)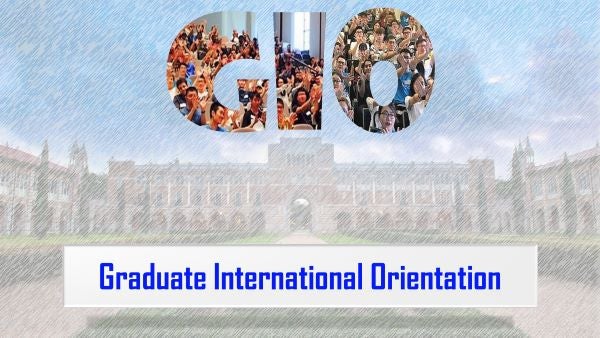 Howdy! – Once again, congratulations on your acceptance to Rice University!

We can't wait to meet you (virtually and in person), learn about you, and help you have a successful Rice chapter of your life!

Please plan to attend the mandatory Spring Orientation sessions on January 19th and 20th. You will also attend a mandatory immigration check-in session once you arrive in the U.S.
Spring Graduate International Orientation (GIO)

Spring Graduate International Orientation (GIO) is a mandatory orientation program for all new international graduate and graduate exchange students. Students will review immigration regulations, graduate specific policies, and programs geared specifically to support the international graduate population.

January 19, 2021
January 20, 2021

These sessions will be held virtually from 8:30 a.m. to 10:45 a.m. Houston time (CST). Graduate students must attend both sessions. The invitations with details will be emailed to students' Rice email address closer to the events.

Any student unable to attend must notify OISS in advance and schedule a make-up session. Unfortunately, those students who do not attend will have a hold placed on their student record, which blocks them from registration until check-in and orientation requirements are met.

Immigration Check-in

All graduate international students are required to attend a check-in session. Please see https://oiss.rice.edu/orientation for the information.

Communication Hub Videos

Learn about what to expect in the classroom, networking and socializing in the U.S., and how to email a faculty member from these three Communication Hub Videos generously created and shared by Beth O'Sullivan. Beth O'Sullivan is Senior Lecturer in Communications at Jones School of Business, and she is one of our honorable presenters at the Spring GIO on Wednesday, January 20.
If you have further questions, please contact us at oiss@rice.edu.